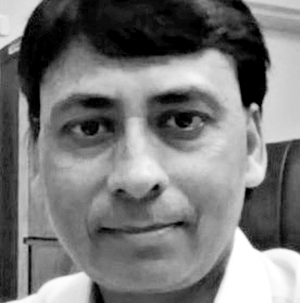 Somnath Chatterjee
Global Projects and Partner Relations Lead SharePract & Knowledge Management Consortium
Biography
Somnath spent over two decades in scaling entrepreneurship and knowledge networks at C Suite and Advisory level in multiple geographies spanning Asia, Europe and US. From San Francisco Bay Area, he grew one of the world's largest networks of tech ecosystems and entrepreneurs at TiE extending to 13,000+ stakeholders across 61 locations and 17 countries with strategic involvement of CEOs, top leaders, investors and startup service providers. He championed Kauffman Foundation projects across 14+ locations covering US, Europe and Asia to emerge as a trendsetter. He led a national IT manufacturers' network ELCINA and a tech incubator at one of the leading Business Schools of Asia Pacific called the Center for Innovation, Incubation and Entrepreneurship. He was also adviser to European Commission for project appraisals and investment flows with a focus on Asia.
After building and evolving the licensing model for a proprietary SaaS platform at SharePract founded by him in Silicon Valley, he played a key role in setting up a corporate seed fund since last year that links technology flow from US to some niche startups in India focusing on IOT, Analytics, Healthcare and Edu-tech.
Till 2014, he was member of the Advisory Team at Astia (San Francisco based global network of Women led startups) and had a brief stint as Consultant to USAID (United States Agency for International Development) for framing best practices to develop entrepreneurial ecosystems in emerging economies. He is a Certified Consultant by the Dutch government to coach emerging technology companies for Business Development in Europe. He was also Mentor for the Entrepreneurship Program at the Haas School of Business, University of California, Berkeley. Was engaged in a program on Principles of Invention and Innovation at Stanford University following his post graduation in Economics from Jawaharlal Nehru University New Delhi and International Business Strategy program from the Indian Institute Management, Ahmedabad.
As part of SharePract initiatives, he actively advises hubs and enterprises in building dynamic ecosystems for business acceleration with both online and offline support that is now being customized for the EAI community.
BIRDS OF A FEATHER SESSION:
Title: Demystifying Big Data Myth
Scope: A whopping 50 billion connected IoT devices are projected to trigger 14 trillion Euros of business by 2020. This surely throws up new challenges to the current level of overwhelming big data. Everyday, we create 2.5 quintillions bytes of data (18X0'S) just from social media alone. This implies 57.5 billion iPads of 32GB. It is intriguing that 90% of the world's data got created in just the last 2 years!
A Gartner Report of October end 2013 found that 37.8% of US businesses already invested in big data, whereas it was 26.8% for Europe, the Middle East and Africa (EMEA), 25.6% for APAC and 17.8% for Latin America.
Advancement in real time processing and data science tools makes it possible to decipher big data across wide-ranging business applications like healthcare, retail, smart cities, finance, social media, climate modeling, home and industrial automation to just name a few. Municipalities and other government agencies are making gains by using big data to improve services and spend money more wisely.
How do we make sense of it for profitable business decisions, to save resources, improve efficiency, etc.? What kinds of problems we expect to realistically solve with big data? What would a data-driven future look like and can data‐driven models provide insight? At the same time, how do we address the growing concerns of data security and privacy? The group shares experience form their own organizations or those they are associated with to demystify few myths and focus on the roadmap to improved productivity and better alignment of business and technology.
All session by Somnath Chatterjee