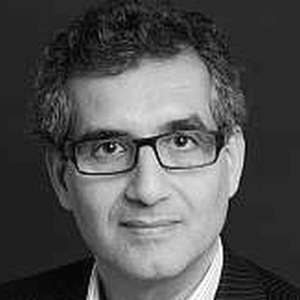 Hamid Falaki
Technical Architect – Communications Digital Catapult Centre
Biography
Dr Hamid Falaki is a senior technologist with over 25 years' experience in the energy and telecoms sectors. At the Digital Catapult, Hamid is currently responsible for the development and execution of the future communications strategy, supporting the development of novel technology, and insights into next generation of communications services and standards.
Holding other consulting and interim positons such as being a member of the Goshawk Communications Advisory Board as Head of Telecoms & IT; Principal consultant to IoT-UK as part of the innovate UK IoT funding programme; and also recently held the position of interim 5G fellow at 5G Innovation Centre within University of Surrey contributing to core network architecture research activities.
Hamid's experience spans across large corporations in UK and overseas from CEGB, AT&T Bell Labs, going on to NEC, followed by working at Stoke as a start up in Silicon Valley, and later at Vodafone Group provided consultancy services on behalf of Aricent Group.
His achievements centre on industrial challenges and opportunities where innovators can add value with their evolutionary or disruptive technologies that can transform the marketplace. He has many granted patents, which adds a strong academic and commercial value to this industry (espacenet).
All session by Hamid Falaki