IOT360 – the gateway to Innovation
Download IOT360 brochure here
A 360° perspective on IoT innovation, converting research into business.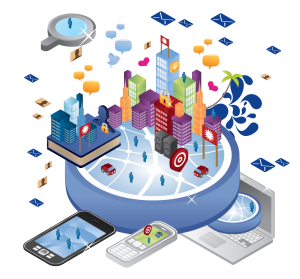 IoT is the heart of Innovation and has an enormous impact on the way we do business. By 2020, 50 billion devices will be connected and the market worth € 14 trillion. New approaches to Innovation are needed! Ideas and research have to be transformed into commercial value propositions.
The IOT360 is a unique event bringing a 360 degree perspective on IoT-related projects and activities and aiming to coach involved people on the whole path between research to innovation and all the way through to commercialisation of ideas, projects and technologies.
The Summit is a powerful and inspirational event that brings together industry representatives, makers, vendors, experts, developers and others to plan, learn, network, collaborate, strategize and more effectively tap into the immense potential of the IoT domain.
The event offers a wide set of activities among which tutorials, presentations, panels and keynotes covering new methods to accelerate in the market, monetize technologies & IPR and raise funds in Europe. Structured professional networking to turn cutting edge into business through exploitation and commercialization opportunities is a key priority.
Furthermore EAI, as partner of the European project FI- Adopt, will showcase funding opportunities for SMEs and web entrepreneurs.
FROM LAB TO MARKET EXHIBIT
Join the exhibition and be recognized as one of the leading players in the rapidly expanding market of IoT.
'IOT360′ SUMMER SCHOOL
Attend the 'IoT-360′ Summer School & learn what it takes to deliver an IoT-based product from scratch.
IOT360 HACKATHON
This event is open to entrepreneurs, developers, makers and designers willing to hands-on experiment, learn and play with state of the art technologies for the IoT.
TECHNICAL & SCIENTIFIC CONFERENCES
Take part in several scientific events coverting IoT research results in a variety of application domains.
The lure of leopard print
Looking back, it was such a cliche. I thought I had my habit under control. That it was just a bit of fun. That I could stop any time I wanted to. That I was no more addicted than anyone else. And then, one morning, I was confronted with the unpalatable truth. To be precise, I came face to face with my reflection in the window of the hairdressers by the louboutin replica bus stop on the way to work. I was wearing a Betty Jackson printed sheepskin jacket, Asos ballet pumps and carrying a Mulberry bag. Unfortunately, the jacket, shoes and bag were all leopard print.
My name is Jess, and I am a leopoholic. I was thinking of writing a kind of fashion editor's version of the addiction memoir A Million Little Pieces, except replica louboutin I'd need to go the full nine yards, or ten steps, or whatever it's called, and actually give up wearing leopardprint, and not even the full horror of that morning at the bus stop can push me that far. In my defence, I'd like to point out, firstly, that I did look in the mirror after getting dressed that day: I was wearing black trousers and a beige blouse and black peep toe platforms. It was only as I walked out the door that I put on my jacket and picked up my bag and, because I was running late, stashed my heels in my bag and stepped into the flats. Anyone can make a mistake, right? And, besides, while some people might think three leopardprint pieces in one outfit is two too many, I don't agree. Three's a crowd, true, but two's company, as far as I'm concerned. So all I had to do was swap back into the black shoes, and all was right with the world once more.
Leopard print is fashion Vegemite. Not just for the way it links seasons and generations but divides people into lovers and haters along the way, but because there's something kind of salty about it. There is nothing sweet about leopard. It can be fierce and predatory, it can be glamorous and grown up, it can be slightly daft and kind of cuddly looking, but it is never just pretty. It adds just the right seasoning to a wardrobe red bottom boots especially right now, when there are only so many pieces of bland digestive biscuit coloured tailoring and pairs of well cut dark trousers a girl can put on without feeling the need to sweeten or spice.
You may vehemently disagree, which is all part of the fun. Leopard print has been embraced by high fashion for most of the past decade, but it will always have something of the night about it. When Suri Cruise was photographed in a pair of leopard print pumps last year ordinary flat shoes, I should point out, not the Suri in Heels furore the fashion blogosphere was divided between those who thought the shoes cute and those who red bottom heels deemed them entirely inappropriate and overly sexualising for a little girl. (Believe me, in the fashion blogosphere, everyone has an opinion one way or the red bottom pumps other. You don't know the full meaning of judgmental until you tune into this stuff.)
But leaving the haters aside, leopard has become more mainstream over the past few years. I say this in part as justification for my christian louboutin replica own fashion faux pas: it's not as if I went out and bought three leopard items at the same time, and then wore them all at once. The Betty jacket I have had for five years, replica christian louboutin the Mulberry bag is last season's Alexa; only the shoes are a this summer purchase. They have all become favourites to the point where, to be honest, I kind of forgot they were leopard at all red bottoms I just knew I loved them. And it's not just me. Leopardprint has become a modern classic. This season, Christian Louboutin has leopard boots, Jimmy Choo has handbags, Miu Miu and Tucker have dresses, and as for jackets you can take your pick, from a six grand printed goatskin version by Alexander McQueen to a ($75) New Look number. What did presenter Kate Garraway choose yesterday for her first day on [new UK morning TV show] Daybreak? A leopardprint dress, of course. What image has Biba chosen, to red bottom shoes relaunch the label this season? Daisy Lowe in a leopardprint dress.
And after the morning of the leopard overload, have I changed my ways?
For a while, I was a reformed character. I started doing a leopard count before I left the house, in the same way some people check for lipstick on their teeth. And then, the other day, I noticed the new Mulberry advert in Vogue, in which a model is wearing a leopardprint jacket and ankle boots, and holding a leopard Bayswater. You know what? It looks brilliant. I'm beginning to think you can't have too much of a good thing.Articles Connexes: