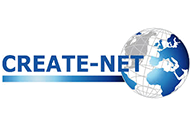 CREATE-NET is an international research center recognized as one of Europe's leading institutions in ICT and telecommunications technologies. Its objective is to develop the highest quality research and innovation and to promote the cooperation and interaction of research competences around the world also through the strong participation into the European Alliance for Innovation (EAI). It acts in order to support the main field of interest in AAL for the Trentino context focused on increasing the level of security and autonomy of the elderly population living alone in their accommodation through the use of technology home automation and telecommunications (typically sensors and control units of telecommunications) and increasing the degree of autonomy and living comfort of that segment of the population is not selfsufficient, by introducing an internal series of home automation devices and aids (automated doors and windows, lighting control, intercom, so on). One of the most important actions is the periodical openness of the housing as results of the experimentations (for example: CASADOMOTICA) as "real demos". CREATE-NET will participate in the proposal involving the UBiNT research area. The nature of technologies investigated in UBiNT is such that through the core research activity, these technologies are utilized in three main phases: acquisition of users context information; analysis of this information to understand users mobility and behavior; and, development of novel interfaces and interaction modalities in response to the acquired understanding. State of the art methodologies in design and evaluation of interactive ubiquitous environments are used throughout realization of each phase.

Eurotech is a listed global company (ETH.MI) that integrates hardware, software, services and expertise to deliver embedded computing platforms and sub-systems to leading OEMs, system integrators and enterprise customers for successful and efficient deployment of their products and services. Drawing on concepts of minimalist computing, Eurotech lowers power draw, minimizes physical size and reduces coding complexity to bring sensors, embedded platforms, sub-systems, ready-to-use devices and high performance computers to market, specializing in defense, transportation, industrial and medical segments. By combining domain expertise in wireless connectivity as well as communications protocols, Eurotech architects platforms that simplify data capture, processing and transfer over unified communications networks. Our customers rely on us to simplify their access to state-of-the-art embedded technologies so they can focus on their core competencies. Learn more about Eurotech at www.eurotech.com.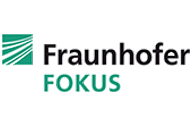 Fraunhofer FOKUS, based in Berlin, Germany, develops solutions for the communication infrastructure of the future. The research institute explores how communication networks will contribute to a more secure and convenient living. Thus, the institute addresses important challenges in the society and the smart cities of the future, including access to information, economic and sustainable use of resources, smart mobility and a modern governmental administration. In its projects, Fraunhofer FOKUS establishes useful ties between industry, governmental administration, users and the people. The development of needs-based solutions – from the idea and scientific consultation and the prototype to the pre-product – is among Fraunhofer FOKUS' central services.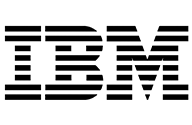 IBM is a global technology and innovation company headquartered in Armonk, NY. It is the largest technology and consulting employer in the world, with more than 400,000 employees serving clients in 170 countries. IBM offers a wide range of technology and consulting services; a broad portfolio of middleware for collaboration, predictive analytics, software development and systems management; and the world's most advanced servers and supercomputers. Utilizing its business consulting, technology and R&D expertise, IBM helps clients become "smarter" as the planet becomes more digitally interconnected. IBM invests more than $6 billion a year in R&D, just completing its 21st year of patent leadership. IBM Research has received recognition beyond any commercial technology research organization and is home to 5 Nobel Laureates, 9 US National Medals of Technology, 5 US National Medals of Science, 6 Turing Awards, and 10 Inductees in US Inventors Hall of Fame. The company was behind the inventions of the PC; SABRE travel reservation system; UPC codes, Watson, the Jeopardy!-playing computing system, and much more.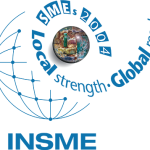 The International Network for Small and Medium Enterprises is a not for profit organization open to international membership. INSME is a knowledge-based network and aims at strengthening international cooperation, exchange of know–how, best practice approaches and expertise in the field of innovation and technology transfer among economic players and intermediaries worldwide. At today the network can count on the support of 98 Members from 43 different countries, including governmental bodies, International Organization, NGOs, network and intermediaries acting in the field of innovation and technology transfer to SMEs.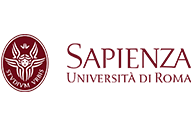 Sapienza University of Rome, founded in 1303 by Pope Boniface VIII, is one of the oldest universities in the world and a high performer among the largest universities in international rankings. Since its founding over 700 years ago, Sapienza has played an important role in Italian history and has been directly involved in key changes and developments in society, economics and politics. It has contributed to the development of Italian and European science and culture in all areas of knowledge.The future of Sapienza starts today thanks to its rich past and the contribution of the entire University community, whose main objectives are research, teaching and education. Faculty, students, technical and administrative staff are part of this community and thanks to their respective skills and responsibilities, they all contribute to its reputation and growth.It is in every regard a research and teaching university: Sapienza carries out outstanding scientific research in most disciplines, achieving impressive results both on a national and international level. Sapienza also enhances research by offering opportunities to academia on a global scale. Thanks to a special programme for visiting professors, many foreign researchers and lecturers periodically visit the University and contribute greatly to the quality of education and research programmes.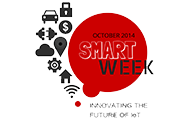 SMARTWEEK 014 explores emerging smart technologies with events hosted by various Global cities, such as London, Waterloo, Toronto, Berlin, Nova Gaia de Villa, Rome, Dubai to name but a few. Events will be held in October 2014 and live streamed, cross-promoted and attended by thousands. SMARTWEEK 2014 is headquartered in Toronto, Canada with events hosted during October 24 -26, 2014 at the University of Toronto, Department of Computer Science and MaRS Discovery District. SMARTWEEK 2014 will showcase the brightest minds, entrepreneurs, inventors and industry leaders that are innovating the future of IoT (Internet of Things). Speakers will be delivered by smart tech thought leaders from Cisco, Prodea, Schneider Electric and IBM. Visit www.SMARTWEEK2014.com  SMARTWEEK 2014 challenges us to contemplate how technology can transform our lives, work, and play to smarter horizons. It will showcase the brightest minds, inventors and industry leaders who are illuminating and creating the future of IoT and M2M in a series of industry (Toronto) and smaller community global events across the world. You can see the full details at www.SMARTWEEK2014.com and on Twitter @smartweek2014
Neiman Marcus Unveils the Art of Fashion Campaign Featuring Artist Walter Chin
DALLAS, Feb. The red bottom heels campaign includes twenty two images of spring fashions and will appear in the March edition of the red bottoms Neiman Marcus publication, red bottom pumps the book. graduated from art school with a specialization in contemporary painting, followed by a master's degree in photography. Today, Chin enjoys wide acclaim for a body of work that encompasses fashion photography, celebrity portraits, and advertising campaigns for, louboutin replica among others, Hermes, Chanel, Tommy Hilfiger, Missoni and Lancome. The Spring 2013 Art of Fashion campaign offered Chin a chance to blend both sensibilities, the commercial and the personal, tapping into his own aesthetic to create images he describes as "whimsical, graphic, and simple."
"The Neiman Marcus Spring 2013 Art of Fashion campaign and the March issue of the replica louboutin book, share the same theme the art of imagination," said Eddie Nunns, Vice President, Neiman Marcus Brand Creative. "Walter Chin's inimitable creativity reinforces that theme as he let his imagination loose to showcase our spring collection in a modern way." Other notable photographers of the replica christian louboutin Art of Fashion campaign have included Richard Avedon, Arthur Elgort, Helmut Newton, Annie Leibovitz, Lillian Bassman and Paolo Roversi.
Debuting nearly 20 years ago, The Art of Fashion was a revolutionary step for a retailer as the campaign was designed to feature cutting edge fashion and provocative photography. Designer merchandise featured in the campaign includes: Chanel, Lanvin Paris, christian louboutin replica Alexander McQueen, Christian Dior, Saint Laurent, Gucci, Burberry Prorsum, Valentino, Azzedine Alaia, Oscar De La Renta, Prada, Tom Ford, Stella red bottom boots McCartney, Akris, Dolce Gabbana, Haider red bottom shoes Ackermann, Proenza Schouler, Jil Sander, The Row, Manolo Blahnik, Jimmy Choo and Christian Louboutin.
Keep up with the latest news and events happening at Neiman Marcus by becoming a fan on Facebook, following us on Twitter, and subscribing to our blog, NMDaily.Articles Connexes: