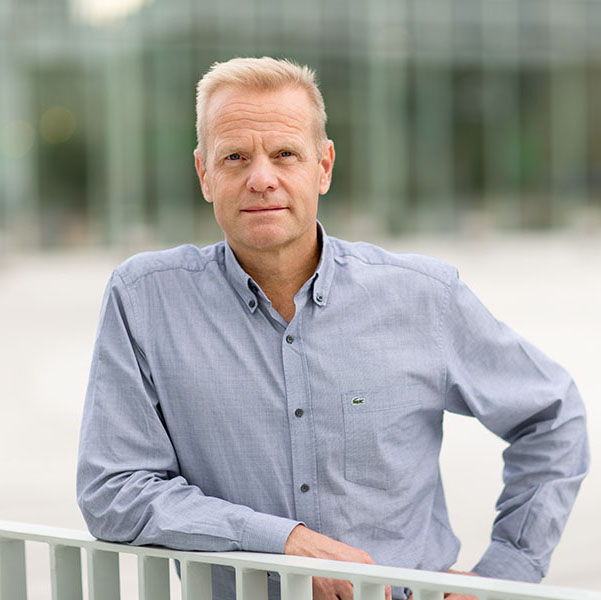 Vice President Head of Standardization and Industry at Ericsson
Jan Färjh took his M.Sc in telecommunication at the royal institute of Technology in Stockholm,1985.
After his graduation he developed signal processing algorithms for airborne radar systems.
In 1990 he joined Ericsson and started to work with radio access technologies. He has a strong background in wireless research
and was part of Ericsson's pioneering activities in WCDMA in the early 90′s. In 1996 he became manager of the unit responsible
for radio access research. The research performed in this unit has substantially contributed to the evolution of
WCDMA, HSPA and LTE, technologies that today provide Mobile Broadband on global base.
In 2007 he became global Head of Ericsson Research. Ericsson Research is a global organization present in North America, Europe and Asia, consisting of around 600 persons.
Since November 2012 Jan is heading Ericsson's global Standardization and Industry unit within the Group Function Technology, headed by Ericsson's CTO.
In this role he is responsible for Ericsson's standardization strategies and industry alignment in the areas of Telecom, Data/IT and Media.