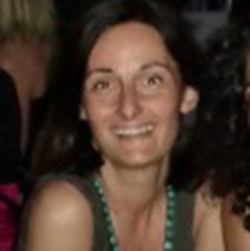 As funds director, she deals with the Public managing authorities (at national, regional and local level) to build and implement shared rules to monitor and report results and outcomes of the financials engineering instruments under ZMV management. Francesca is also in charge of the fundraising activities dealing with formal and informal investors both on national and international level.
She has deep experience in use of ERDF funds for decentralised financial instruments for SMEs during the 2007-2013 programming period and deep knowledge on key features and regulation of future EU financial instruments (under the CPR) in the 2014-2020 programming period with particular focus on off-the shelf equity based instruments.
Francesca Natali has more than 15 years' experience in early stage finance and technology transfer, having worked for the development and management a number of seed and start-ups funds in The Netherlands; Tunisia, Italy and Slovenia. She is currently engaged as Director for the Ingenium Funds.